The NRS Thinline Acoustic Guitar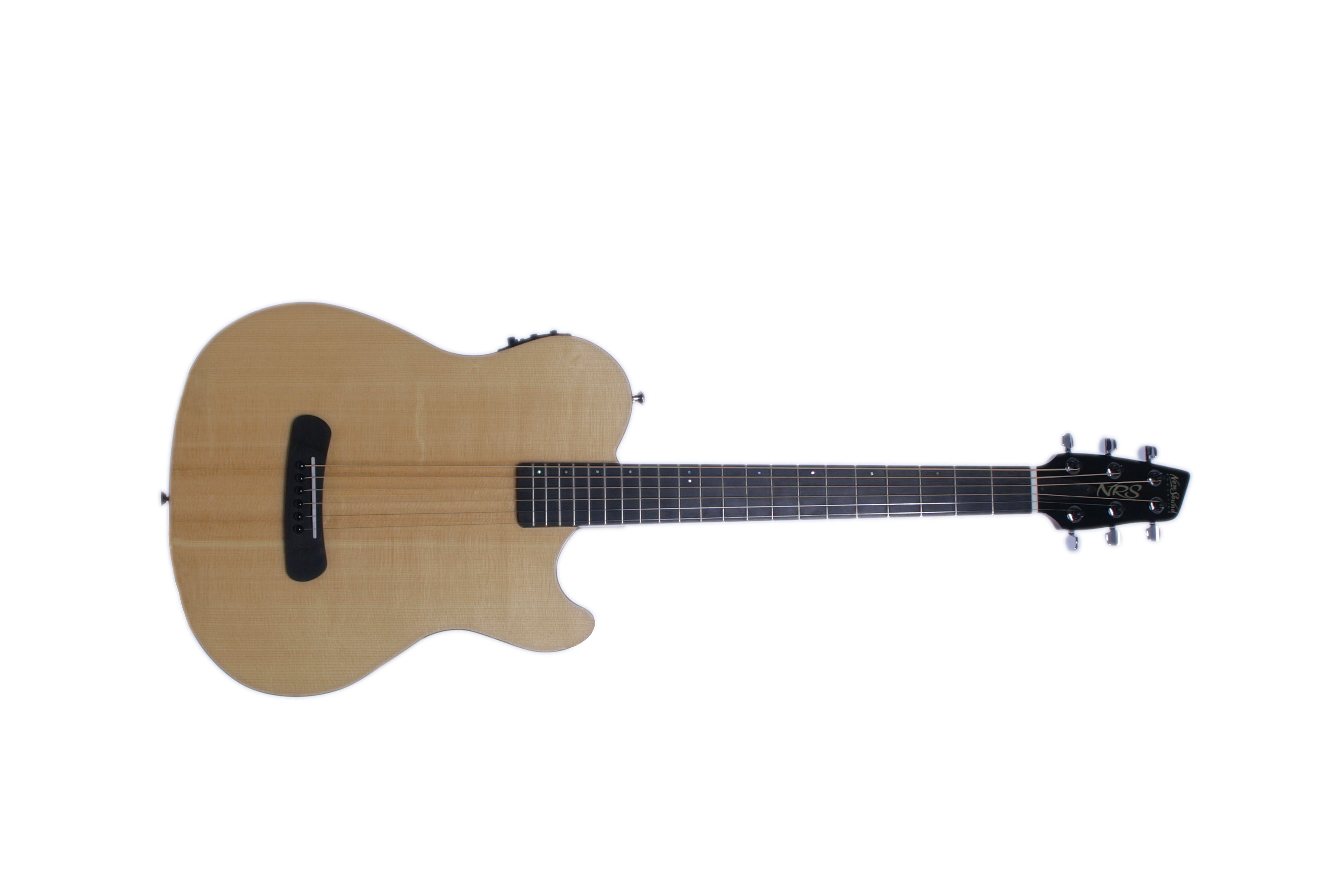 Thinline guitars are convenient to play for those who have been used to playing electric guitars. They are also an alternative from having to pull out a large dreadnaught body acoustic guitar for a set. Those who suffer from the dreaded guitar shoulder or have problems with their elbows find that playing an NRS thinline acoustic is much more comfortable. The NRS thinline acoustic by New Sound Acoustics brings joy back into your playing. They only weigh around 3lbs.
The NRS will not fatigue your shoulder because it is so lightweight! This guitar also eliminates feedback on stage due to it's no-sound-hole design. The back edges on the NRS are conveniently rounded making it extremely comfortable when holding the guitar close to the body. To date the NRS is the only thinline acoustic with an ergonomic neck that ramps straight into the body for a more comfortable playing position high on the neck. When you reach the ramp where the neck meets the body you are not crashing into the heel of the guitar like with many other brands. It also conveniently places your fingers on the last fret on the fret board.
The NRS was designed by an award winning guitarist so it is a workhorse ready to be played on any world stage. If you are looking for a thinline acoustic that only weighs a few pounds, does not fatigue your shoulder, is comfortable to play and has easy access to an on-board tuner and 3 band EQ this is the guitar for you! See why the reviews have been so great on these guitars! The company is built upon a customer service and platform where every customer IS their number one customer! By far New Sound Acoustics is one of the best guitar companies to interact with in the acoustic market!
No Comments on "The NRS Thinline Acoustic Guitar"
Leave a Comment