Perfect Touring Guitar No Feed Back On Stage!
I just returned from a long tour performing in front of thousands of people with my NRS guitar. I have to say the NRS is one of the most perfect touring guitars I've ever toured with. I played in arenas and civic centers with large sound systems and high powered monitors and not one time did the NRS feed back on stage! Sound men were amazed that during sound checks the NRS did not feed back one time where other acoustic guitars would have squealed themselves off the stage. The NRS was played at high volume all the while maintaining pure acoustic tone without feeding back on stage one time. This feature alone on the NRS gives the performer peace of mind while on stage knowing their performance will not be interrupted by dreaded feedback. Another feature I loved on this tour was the lightweight design. I did not find myself rubbing my shoulder after my performance like I did in the past playing other guitars. The NRS has proven itself to be an all around amazing touring work horse with intelligent practical features. This is the best touring thin-body / thinline acoustic I have ever toured with.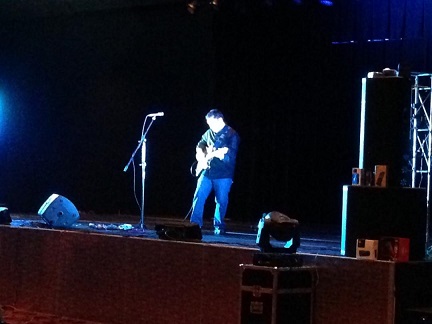 No Comments on "Perfect Touring Guitar No Feed Back On Stage!"
Leave a Comment